Your First Visit
The First Step To An Amazing Smile
Initial Consultation
During your first visit, you'll get acquainted with our office along with the process and procedures for braces and Invisalign. We'll discuss your customized treatment options in detail, including probable treatment length, and associated costs. The initial consultation is free.
Getting Started
Starting treatment is as easy as taking a digital impression of your teeth – no more messy molds! Getting braces or starting your Invisalign treatment can begin the same day.
Adjustment Appointments
Dr. Sakowitz will see you throughout every step of your treatment, ensuring your teeth are moving according to plan. You will visit our office every 4-8 weeks depending on the stage of treatment and your individual needs.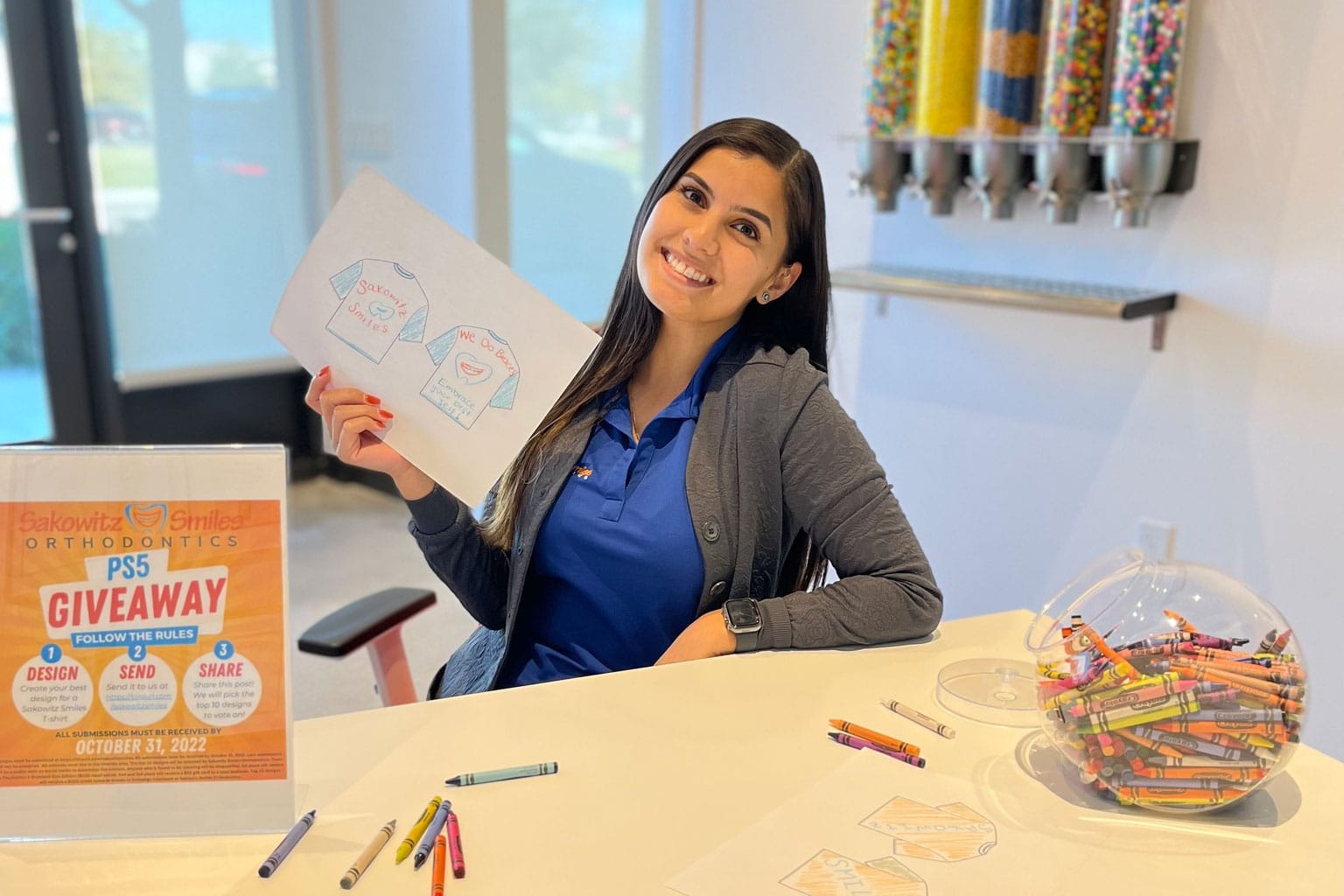 Patient Forms
Please fill out the forms below and bring them to your initial consultation visit so you don't have to fill them out that day.
Financial Information
At Sakowitz Smiles, we want to make it as easy as possible for you to receive the best orthodontic care. We have 0% financing with down payments of $300 and monthly payments under $189 per month! If you have insurance to cover any portion of your orthodontic treatment, our financial coordinator will be happy to complete the paperwork and file and your behalf. We accept all PPO insurances and are in network with most PPO insurance companies.
Our practice accepts most major forms of payment and offers flexible, interest-free financing. At your initial consultation, our team will review all details of your payment plan and answer any questions you may have.