State of the Art Technology
Dr. Sakowitz has the latest technology including the Itero digital intraoral scanner, 3D printing, and an in-house lab for clear aligners. Whether working separately or in conjunction with one another, these cutting-edge technologies help our team create more accurate, efficient, and comfortable treatment plans for all patients, no matter the specific case. We will fully customize your treatment plan to fit your individual needs.
Expertise
In recognition of his accomplishments, Dr. Sakowitz is a Board Certified Orthodontist. This is awarded by the American Board of Orthodontics only to those practitioners that have demonstrated the knowledge and skills to be at the forefront of their profession. Dr. Sakowitz has acquired expertise in all aspects of dental care including braces, appliances, and clear aligner therapy, one such being Invisalign. Only an orthodontist with knowledge and accessibility to all options can provide the right selection for all patients. With his extensive experience and passion for helping patients achieve their best smiles, it's easy to see why Dr. Sakowitz has been voted one of Orlando's Top Orthodontists by Orlando Family Magazine.
Sakowitz Smiles is also proud to be recognized as a Diamond Provider of Invisalign. Although all Invisalign providers are trained and certified, very few receive the status of Diamond Provider. Diamond status means our orthodontics team is in the top 1% of all Invisalign providers in the country. This puts our skill and experience at a level you can feel confident about.
Creativity
Did you know? Dr. Sakowitz is the creator of one of the first escape rooms in the USA. This highly unique and original business was only possible with out-of-the-box thinking. When it comes to creating that perfect smile, these skills are invaluable.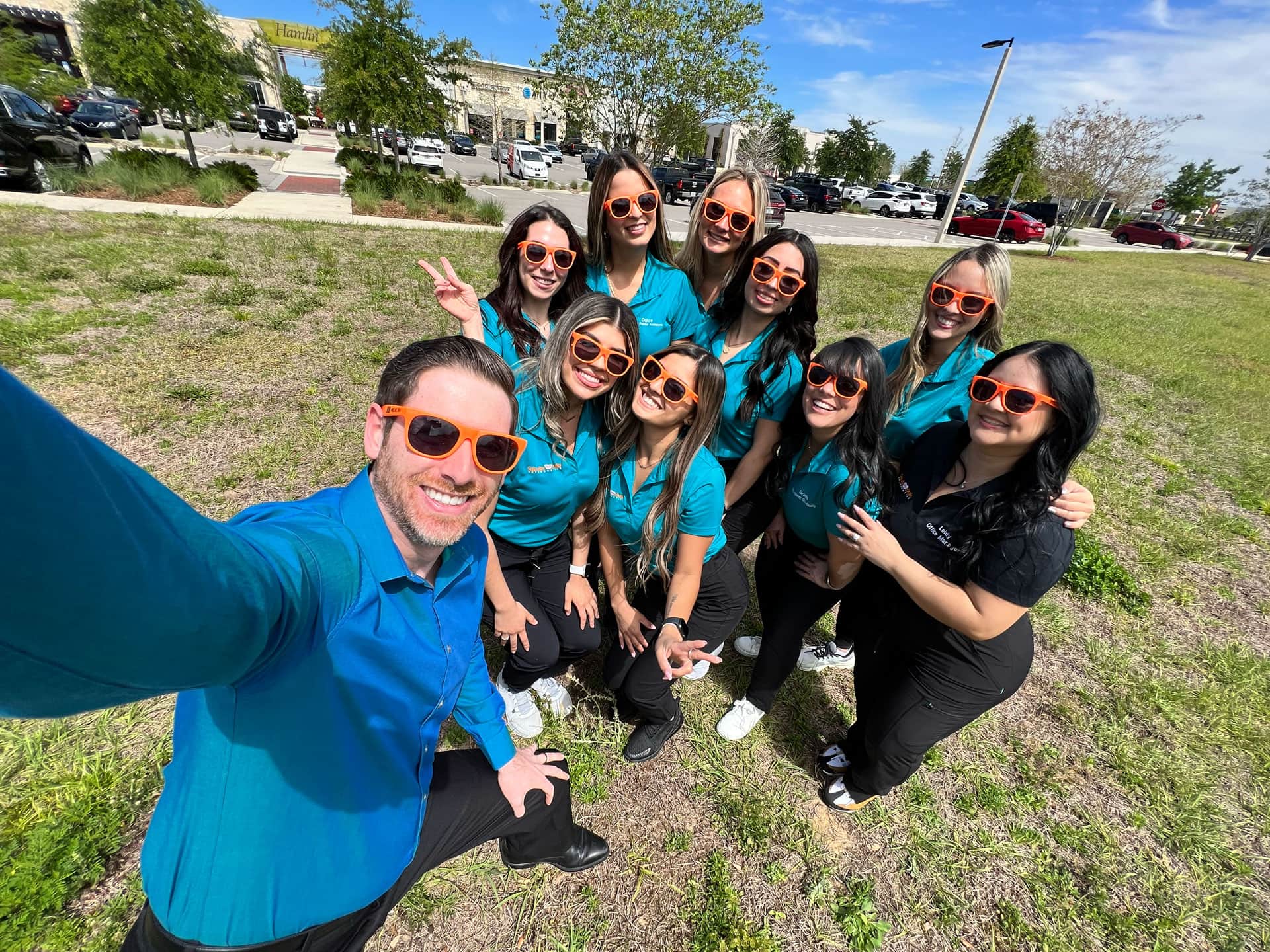 We're The Right Choice For You
Dangers of Do-It-Yourself & Mail Order Aligners
Treatment without the supervision of a trained specialist has the potential to cause significant harm. From permanently lost or damaged teeth to irreversible bone loss and gum disease, the cost of these risks to your oral health is far greater than the monetary savings from unsupervised treatment. At Sakowitz Smiles, you will be seen by the doctor throughout your entire treatment, ensuring the safe delivery of the highest quality of care.
Why Choose Us Over Corporate Practices
At Sakowitz Smiles, we can assure you that you will be seen by Dr. Sakowitz at every visit. Continuity of care is very important to us. Dr. Sakowitz puts his name above the door and behind every smile, showing his commitment to all of his patients.